Clipper limited edition Shine/Matt gold, genuine product 2 year warranty flint
Brand: Clipper
Product Code: 254991975861
Availability: In Stock
clipper limited edition Shine or matt gold, genuine limited edition product 2 year warranty
normal Flame
Full Size Shine or matt gold Clipper Metal 
comes with a Clipper Gift Tin
Refillable Gas Lighter with easily Adjustable & Controllable Flame
Comes in its own Clipper Branded Embossed Metal Presentation Case
and gift box.
Fast shipping
All Clipper metal lighters should come with a 2 year warranty certificate
if they dont they are fake
PACK ONE LIGHTER + TIN
2 year warranty
BEWARE OF CHEAPER  FAKE LIGHTERS
make sure you receive a genuine Clipper warranty
 that will normally tell you if you are buying a genuine Clipper
We are an appointed distributor for Clipper lighters.
FAST SHIPPING.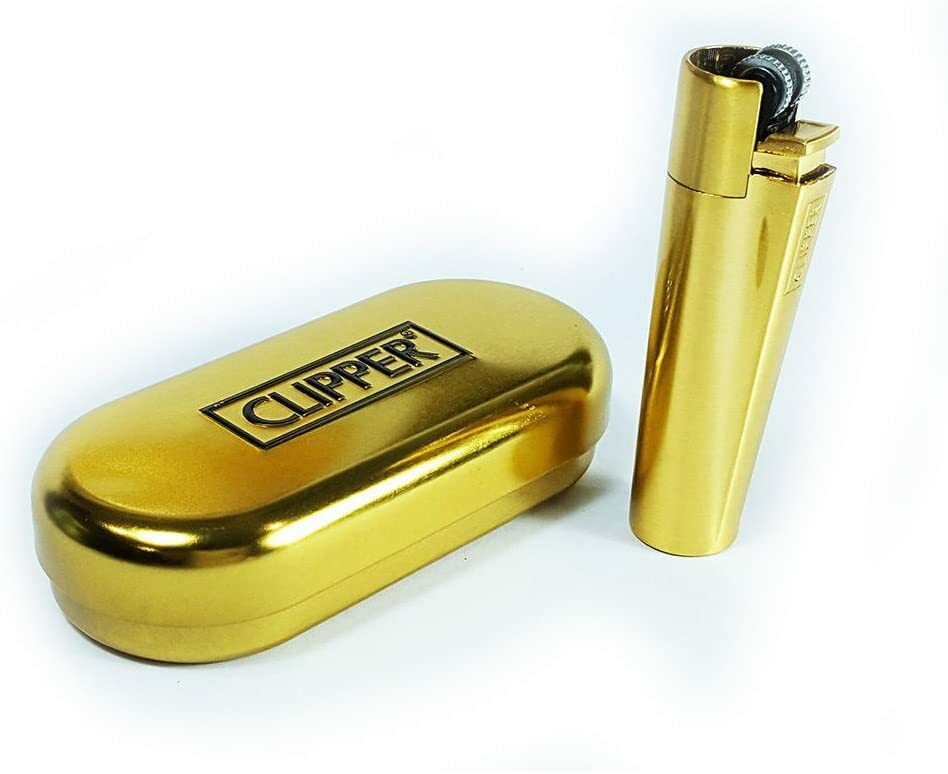 Item Specifics
Brand
clipper
Country
Spain