Jobon cigar lighter three burner with hole punch gift boxed zb-981
Jobon 3 Flame Jet Torch Lighter Windproof Cigar Puncher Cigar Cigarette 
Jobon Triple Jet Lighter withe Cigar Puncher. Having 3 strong Jet Flames makes this lighter so powerful. It will be very easy to light up any cigar of any size no matter what ring size is. The jet Lighter has a built in Cigar puncher, making it very convenient and saving you space in your portable humidor. The triple Jet flames are adjustable and windproof. The lighter has a Zinc Alloy body to add to its robustness and durability. All Jobon Lighters come in an elegant gift box.
Available in Gray Silver and yellow but some colors may not be available at the time of ordering
Jobon Triple Flame Jet Torch Lighter:
Wind Proof Adjustable Jet Flame.
Can be filled with normal Butane gas.
Comes in a beautiful gift box.
Lighter is made of metallic body.
Comes with Cigar Puncher at the base of the lighter.
Size: 77 x 33 x 21 mm
Net Weight: 100g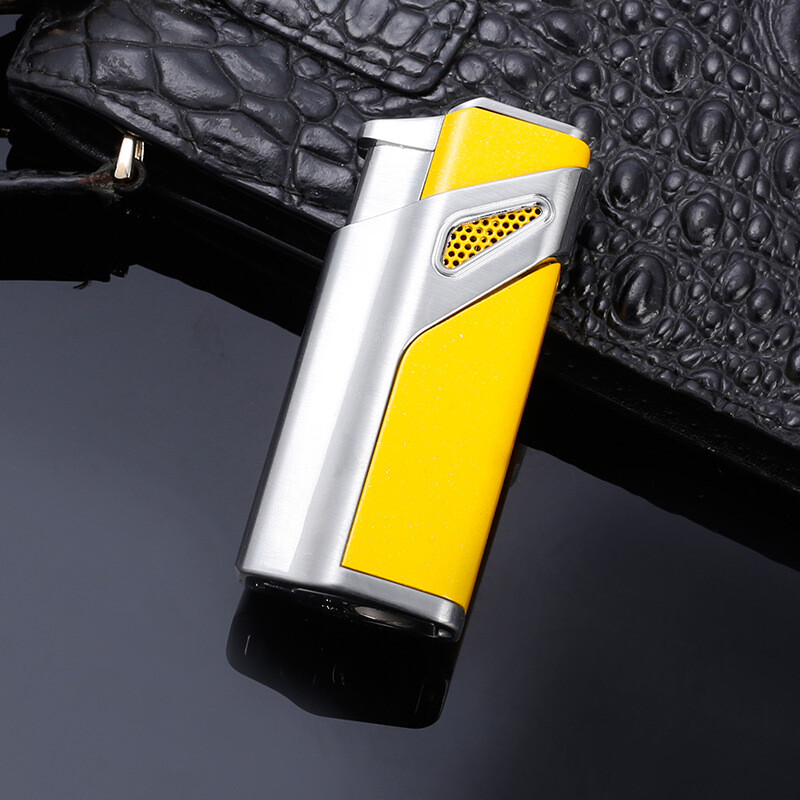 now comes with a bonus cigar cutter valued at 16.95
VERY CLASSY LIGHTER